AXE Throwing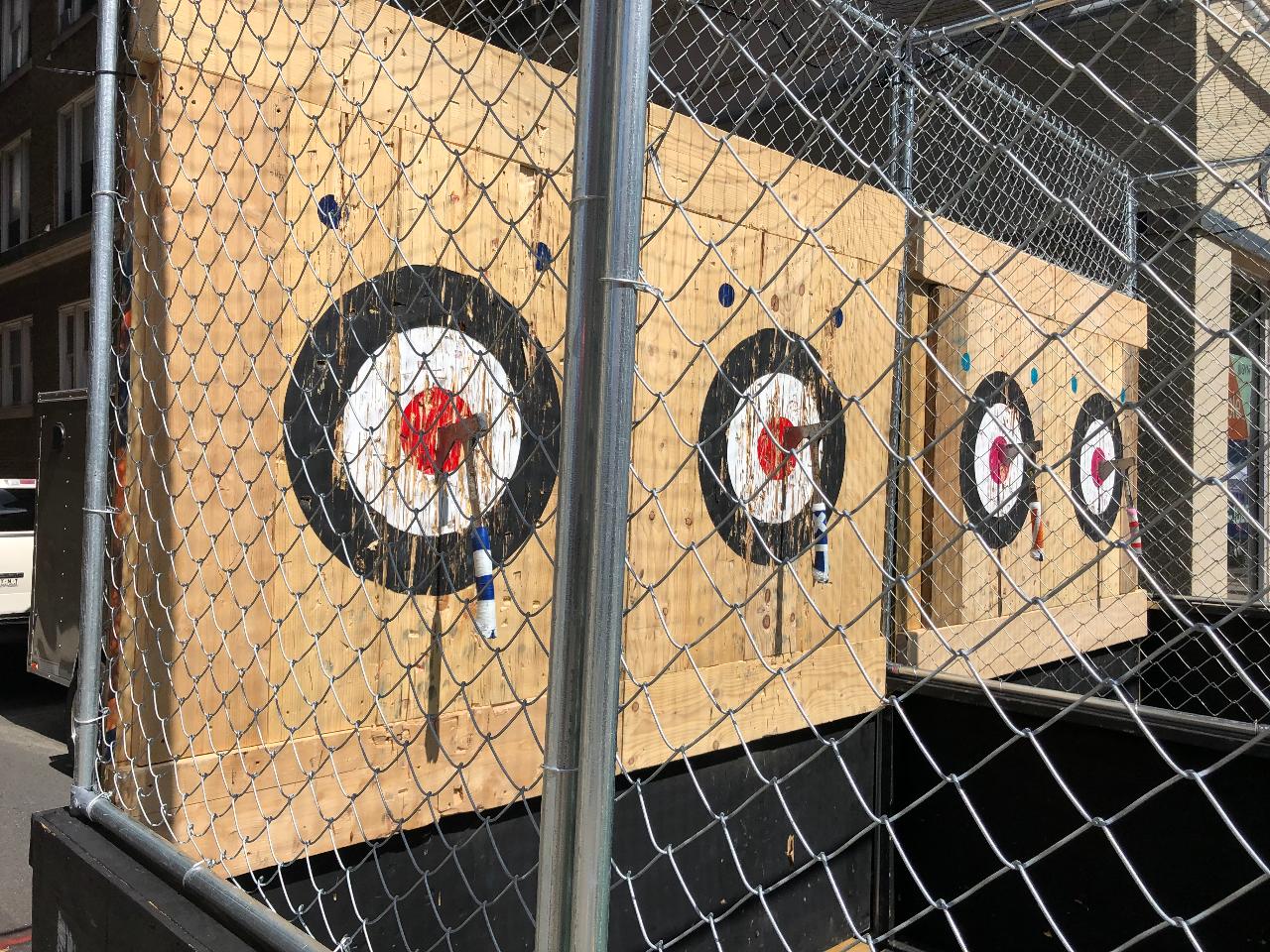 Продолжительность: 60 мин. (прибл.)
Код предложения: PHWJWE
Axe
Throwing is quickly becoming America's No. 1 pastime! Expert Axe Throwing
Coaches are on hand to teach you the ropes, ensure safety and run
games/competitions during the experience.
14 and older with parent/guardian signature
Anyone under 18 must have parent with them during the entire session.
Advanced Reservations Required.
$30
for 1 hour on a shared Axe Throwing Lane (2 targets per lane)
Includes all throwing gear, lessons and coach fee. Close-toed shoes are required.
Have more than 10 people in your group? Let us know and we'll set you up with a private lane.
Shared Lane:
For the sport of Axe Throwing a "lane" is the space with side-by-side
targets. There are two targets with fencing surrounding each lane. Two throwers
can simultaneously throw axes safely, as the area is well defined and separated
from anyone not in the throwing area. Axe Throwing is most fun when you have
lots of people engaged and watching! Each of our lanes can accommodate up to
twelve people per hour. This ensures everyone gets all the throwing time they
want!
All Guests Must:
Wear closed toe shoes
Wear masks and socially distance during the entire event.
Sign a waiver.
We go rain or shine, unless there is thunder and lightning at our location.
A 2 hour cancellation policy is in effect, cancellations or reduction of guests of less than 2 hours
are subject to full payment.